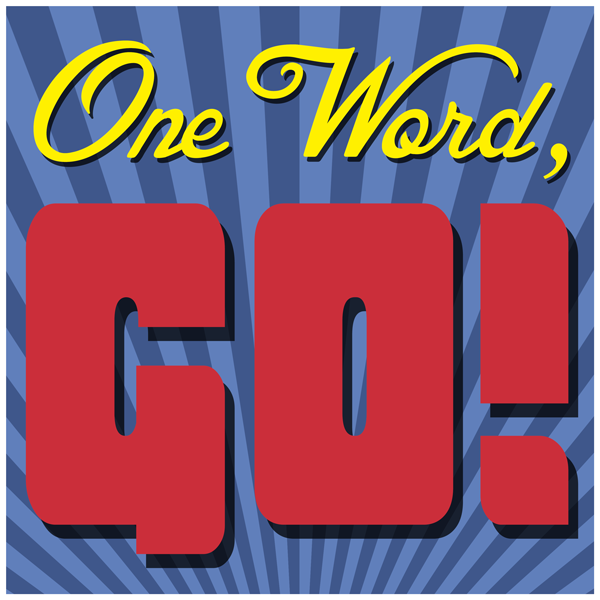 The One Word, Go! Show is a weekly comedy podcast with a unique concept. Don't believe us?
Here's how things work around here:
You send us any one word (click here)

We add it to the collection (click here)

We use one of these words to jumpstart a conversation
So essentially, we take one word, and go from there. One word, go. One Word, Go! Show.
Get it? Got it? See what we did there? Good.
Want some more info? Yeah you do. Keep reading, future Go!-Ho:
The idea comes from co-creators Mat and Dan. These guys have been best friends since middle-school, and often pitch overly-ambitious plots and schemes to one another; opening a bar to try to hook up with chicks, starting a band to try and hook up with chicks, creating a brand new religion/cult to try and hook up with chicks… These sound like sitcom plots.
Finally, these doofuses agreed upon their best (and easiest without putting down a bunch of money) way to meet chicks! The One Word, Go! Show! After all, chicks dig podcasts, right?
…right?
However, the duo did not have the get-a-word/talk-about-a-word formula in the very beginning. The initial thought was to begin a podcast, regardless of subject matter. That's what sparked the long ridiculous Skype call that set everything in motion.
As luck would have it, they were testing out their equipment at the time, and the entire conversation was recorded.
This is a completely raw, completely embarrassing, completely real conversation that has been cut into chunks, all about starting a podcast.
Here is what we like to call "Mat and Dan's Happy Time: A Show About Hats!"
There has been many cast changes since the show began back in 2013. You can read about all the hosts right here.
We've also won two Yeggie awards for our stupidity in 2013 and 2014 in the "Best in Humor" category! #swag. (Please allow me to immediately apologize for saying "#swag". Thanks.)
We're always happy to make new friends. If you want to contact us for any reason, please refer to the contact bar on the right.
Now get out there, and listen to the show!