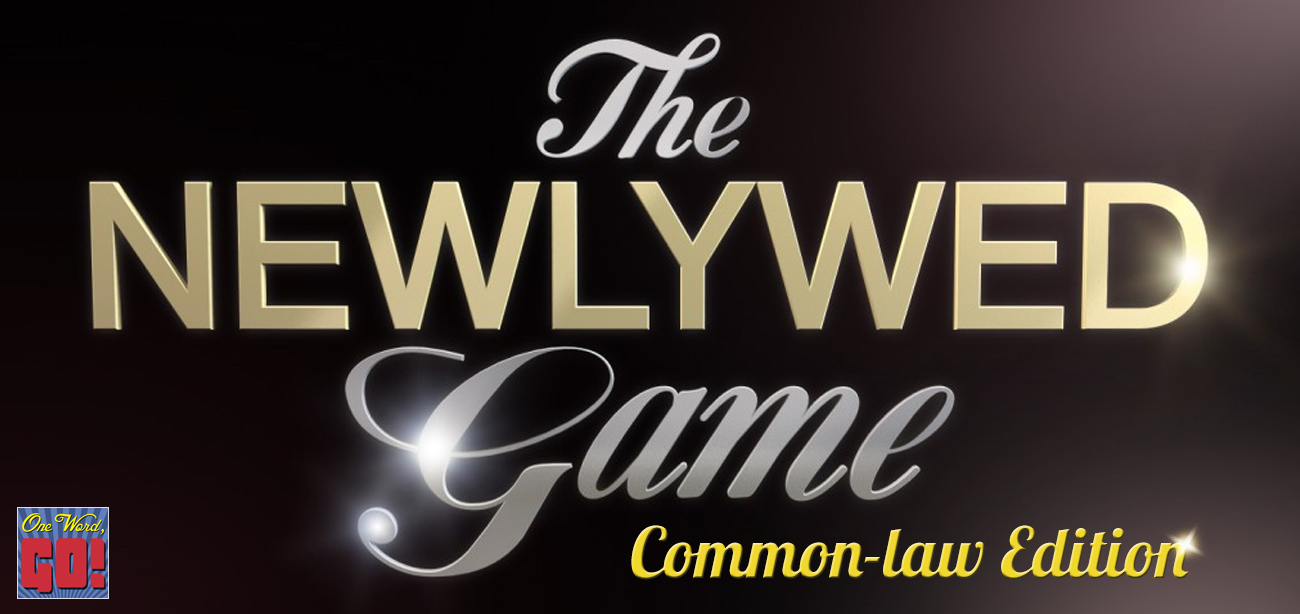 Mat and Meghan compete against Andrew and Mélissa to find out once and for all which pair makes the better couple. It's The Newlywed Game: Common-law Edition with your extraordinary host Dan!
Podcast: Play in new window | Download
Subscribe: Apple Podcasts | Android | Email | Google Play | RSS
Who's your favorite? "Team Stegosaurus Stegosaurus Stegosaurus" or "Team No"?
—
Website – Onewordgoshow.com
Submit your word! – Onewordgoshow.com/submit
Merchandise – Onewordgo.storenvy.com
Voicemail Line – 1-844-OWG-SHOW // (1-844-694-7469)
Twitter – Twitter.com/onewordgo
Facebook – Facebook.com/groups/onewordgo