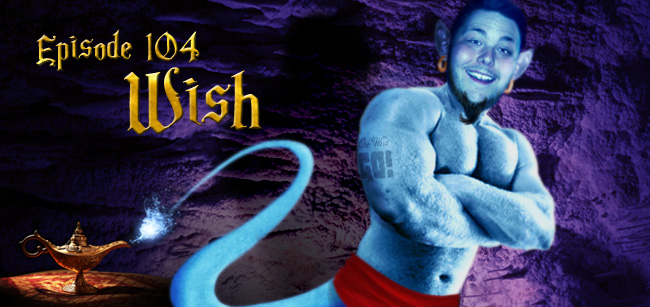 Sorry for the late episode – Mat's computer exploded!
Today's word is "Wish" sent to us by Princess Jasmine!
On today's show, Andrew gets three wishes to use as he sees fit, Dan tries to defend Walt Disney by comparing him to Hitler, Mélissa wants all the food with none of the effort, and Mat tries to find a loophole in Genie's 3 rules.
Podcast: Play in new window | Download (Duration: 58:28 — 53.9MB)
Subscribe: Google Podcasts | Spotify | TuneIn | RSS
Next week's word is "retail"! Get your stories to us by leaving a comment below, calling in to the voicemail line at 1-844-OWG-SHOW (1-844-694-7469), or post in our Facebook group!
The song at the end of today's show is called When You Wish Upon A Star by Cliff Edwards – and our overlords the Wonderful World of Disney! (Please don't sue us, Walt.)
—
Submit your word! – Onewordgoshow.com
Merchandise – Onewordgo.storenvy.com
Voicemail Line – 1-844-OWG-SHOW // (1-844-694-7469)
Twitter – Twitter.com/onewordgo
Facebook – Facebook.com/groups/onewordgo
[ssba]