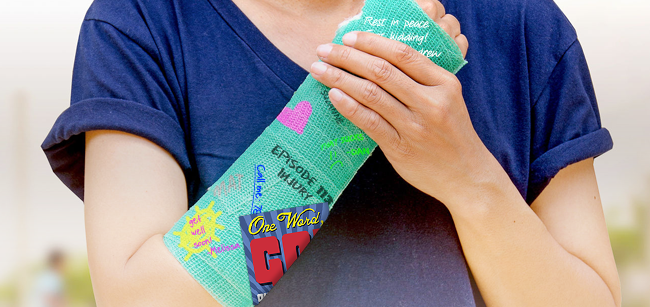 Today's word is "Injury" sent to us by Steaky!
On today's show, Andrew puts on his roller blades and flies like Superman all the way to the hospital, Mat reminisces about Dark Fights; a game where several children lock themselves in a room with no lights and throw toys at each other, Dan finds out the hard way that all work and no safety make him a bloody mess, and Mélissa dyes a customer's hair with a thick layer of blood from the tip of her finger. Sorry about the audio glitches!
Podcast: Play in new window | Download (Duration: 1:12:48 — 66.8MB)
Subscribe: Google Podcasts | Spotify | TuneIn | RSS
Next week's word is "paranormal"! Get your stories to us by leaving a comment below, calling in to the voicemail line at 1-844-OWG-SHOW (1-844-694-7469), or post in our Facebook group!
The song at the end of the show is called Owie Owie Ouch from the children's musical, 'Start Your Day with a Song'!
—
Submit your word! – Onewordgoshow.com
Merchandise – Onewordgo.storenvy.com
Voicemail Line – 1-844-OWG-SHOW // (1-844-694-7469)
Twitter – Twitter.com/onewordgo
Facebook – Facebook.com/groups/onewordgo
[ssba]