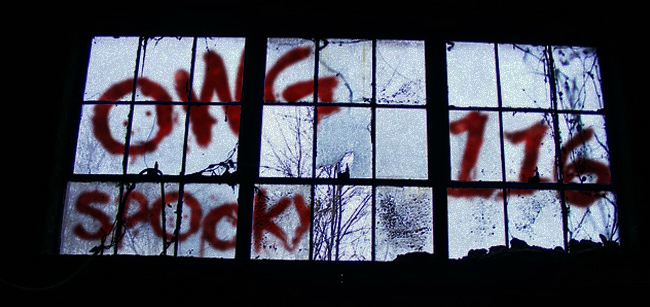 Today's word is "Spooky" sent to us by the gals at Boozy Boob Tube!
The One Word, Go! Show's 4th Annual Trick-or-Treatastic Halloweenathon continues with another full episode of the show! Stay tuned all October long for more Halloween-themed episodes and extras!
On today's podcast, Mélissa talks about a Halloween police car while avoiding aliens, Mat becomes the Top Bitch and turns Valentines Day into an even worse holiday, Dan takes his position as Hype Boy very seriously while raking in the full-size chocolate bars, and Andrew puts up with tooth brushes and enjoys this entire microphone-shouting episode.
Podcast: Play in new window | Download (Duration: 56:37 — 51.9MB)
Subscribe: Google Podcasts | Spotify | TuneIn | RSS
Next week's word is "vampire"! Get your stories to us by leaving a comment below, calling in to the voicemail line at 1-844-OWG-SHOW (1-844-694-7469), or post in our Facebook group!
The song at the end of the show is called Spooky Spooky by KidsTV123 – I've linked it here so that you'll go listen to it. I've literally spent the last fourteen minutes laughing my ass off at this song, and I'm not sure why.
—
Submit your word! – Onewordgoshow.com
Merchandise – Onewordgo.storenvy.com
Voicemail Line – 1-844-OWG-SHOW // (1-844-694-7469)
Twitter – Twitter.com/onewordgo
Facebook – Facebook.com/groups/onewordgo
Snapchat – Snapchat.com/add/onewordgo
[ssba]