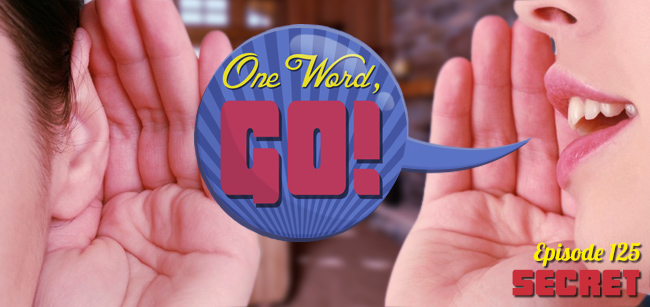 Today's word is "Secrets" sent to us by Ian N!
Today's show kicks off with an intro courtesy of Adam and Bryon of Everyone Has A Podcast! After, we play a game of "Two Lies and a Truth"! Is Dan really a master of Karate? Has Andrew scared off a prostitute just by looking at her? Did Mat hide a stolen muddy toothbrush in a bus? Was Mélissa lying about stumbling upon a dead body!? Find out all this and more, when we air our dirty laundry on today's podcast!
Podcast: Play in new window | Download (Duration: 1:12:02 — 66.1MB)
Subscribe: Google Podcasts | Spotify | TuneIn | RSS
The song at the end of today's show is called Secret by The Pierces!
—
Submit your word! – Onewordgoshow.com
Merchandise – Onewordgo.storenvy.com
Voicemail Line – 1-844-OWG-SHOW // (1-844-694-7469)
Twitter – Twitter.com/onewordgo
Facebook – Facebook.com/groups/onewordgo
[ssba]