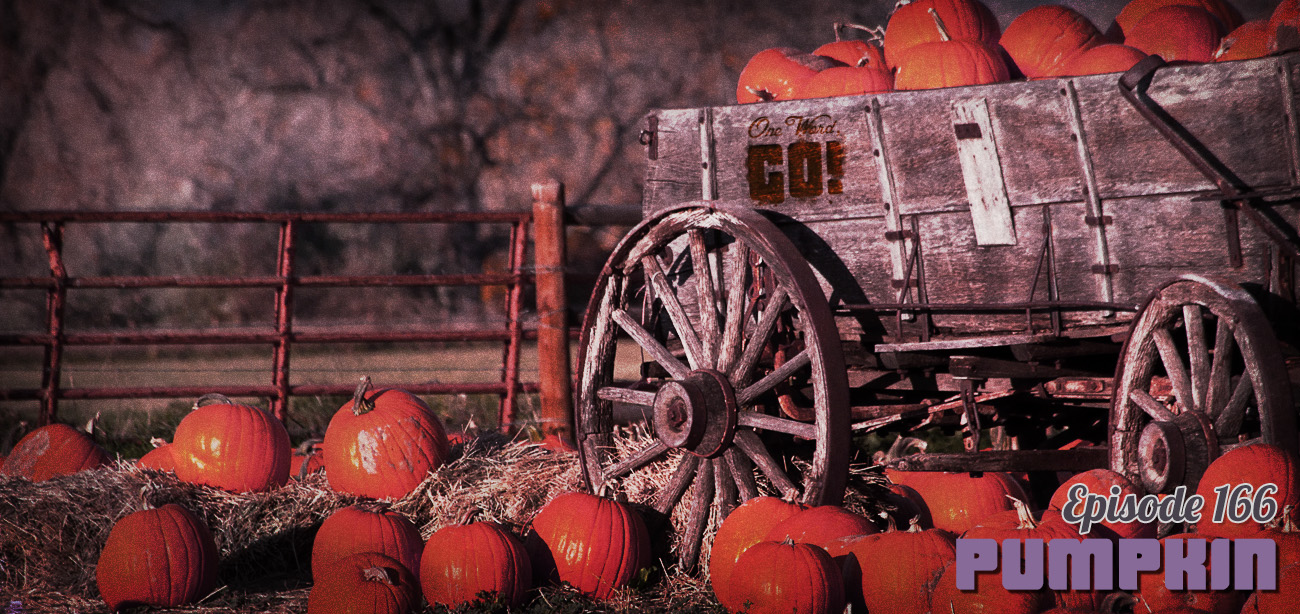 Today's spooky word is "Pumpkin", sent to us by our Patreon supporter Ian N!
This week, Andrew goes gaga for pumpkin spice lattes, Mélissa gets a bird to bathe her, Dan learns about Gordon, and Mat finds out about Stingy Jack, the man who invented the Jack-o-Lantern.
Podcast: Play in new window | Download
Subscribe: Apple Podcasts | Android | Google Podcasts | TuneIn | Spotify | RSS
The song at the end of today's episode is called Orange Pumpkins by Wee Sing!
—
Website – Onewordgoshow.com
Submit your word! – Onewordgoshow.com/submit
Patreon – Patreon.com/onewordgo
Voicemail Line – 1-844-OWG-SHOW // (1-844-694-7469)
Twitter – Twitter.com/onewordgo
Facebook – Facebook.com/groups/onewordgo