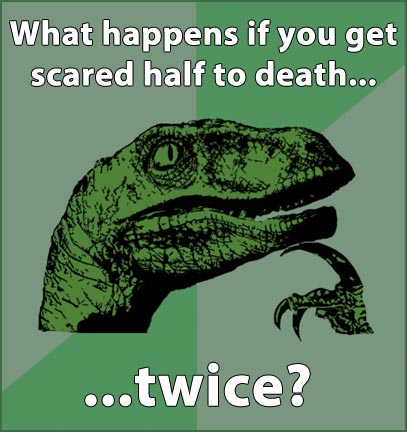 Today on the show, we mourn the death of Breanne's humping one-eyed dog, hear about Dan's terrible Russian roulette idea, listen to Mat pretend to be Satan over the phone, all while Fish catches ants in a film canister — Whaaaaat?
Podcast: Play in new window | Download (Duration: 54:49 — 50.6MB)
Subscribe: Google Podcasts | Spotify | TuneIn | RSS
—
The at the end of the show is from this album. Buy it now!
Don't forget to get your word to us!
https://www.onewordgoshow.com
Voicemail Line: 206-337-5302
Follow us on Twitter: http://www.twitter.com/onewordgo
Like us on Facebook: http://www.facebook.com/onewordgo
[ssba]