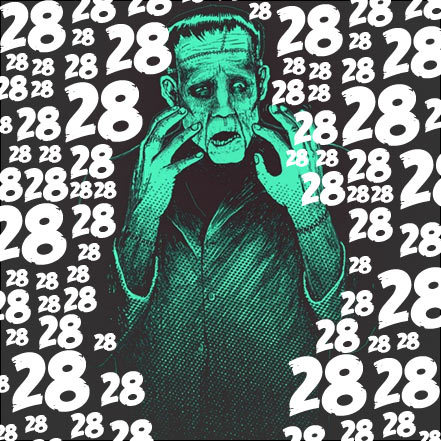 After three failed attempts, the One Word, Go! Show's Trick-or-Treatastic Halloweenathon continues… Sort of. Episode 28 is the most cursed, evil, vile thing to ever happen to the show. If I ever have to see the number 28 again, I may lose my mind. I am convinced that the movie The Number 23 was accidentally changed from "The Number 28" at some point during production. We should have skipped 28, and gone straight for 29. In fact, I'm not even expecting this post to go through. I can write anything I want here with full confidence that nobody will ever see it, because the curse of Episode 28 will never allow me to actually supply you with a show. I once had a sexy dream about that Cosby chick from That's So Raven. Not that anyone will ever get to read this.
Podcast: Play in new window | Download (Duration: 28:09 — 19.4MB)
Subscribe: Google Podcasts | Spotify | TuneIn | RSS
I can't wait to move forward from here. Episode 29, here we come!
—
Submit your word! – Onewordgoshow.com
Merchandise – Onewordgo.storenvy.com
Voicemail Line – 206-337-5302
Twitter – Twitter.com/onewordgo
Facebook – Facebook.com/onewordgo
[ssba]