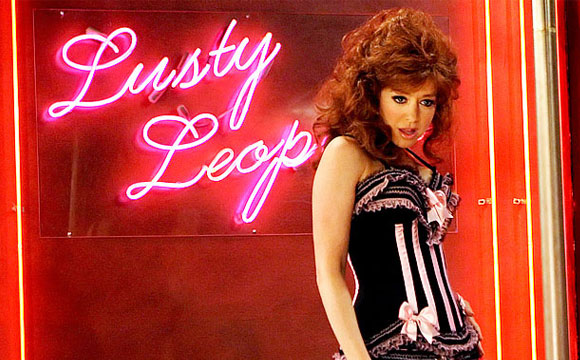 Today's word is "doppelganger" submitted by DickiLaine! Mat spots a manfish in the wild, Dan takes notes while watching a TV show for the 11th time, Fish goes on a vacation with movie stars, and Breanne… I forget.
Podcast: Play in new window | Download (Duration: 37:28 — 26.1MB)
Subscribe: Google Podcasts | Spotify | TuneIn | RSS
The song at the end of the show is called Beautiful Stalker by Sugarcult!
Stay tuned after the outro music to hear some bloopers. (The only condition being that you stare at this photo during them, like we had to.)
 *Surprise! There were audio issues this time around. We currently record in different places, and converse over Skype while recording our own separate tracks. Breanne's track was lost (possibly due to the events in the bloopers (called it!)) and we couldn't recover it. Luckily, we have a backup running that records the Skype audio itself (which is unfortunately much worse in quality.) This system of recording is not ideal. We will be upgrading in the very near future to same-room recording, using a mixer and all that jazz. This will not only stop errors like this from happening, but will also improve the overall quality of the show in terms of audio, and host interaction. Look forward to that in a couple episodes! 2014 is going to be awesome.
—
Submit your word! – Onewordgoshow.com
Merchandise – Onewordgo.storenvy.com
Voicemail Line – 206-337-5302
Twitter – Twitter.com/onewordgo
Facebook – Facebook.com/onewordgo
[ssba]