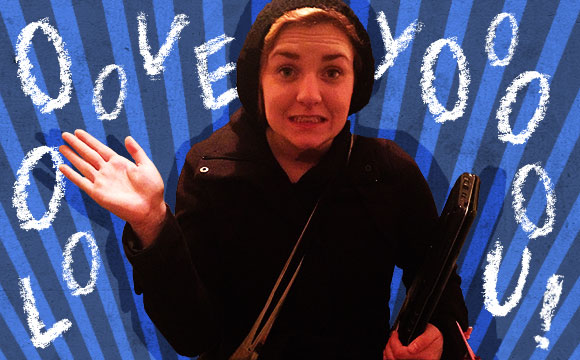 Today's word is "truth" submitted by Altrewin! A game of truth or dare is played where Mat reads filthy browser history entries, Dan adds another win on his side for The Slappening, Fish sings a children's song out a borrowed window, and Breanne breaks up with us, calls Mat's Mom by the wrong name, and explains her experience with sexting and why she's terrible at it.
Podcast: Play in new window | Download (Duration: 1:03:56 — 44.3MB)
Subscribe: Google Podcasts | Spotify | TuneIn | RSS
The song at the end of the show is called Something in the Air by Sam Means!
Stay tuned after the outro music to hear some outtakes, and don't forget to check out the video of Dan slapping Mat.
This is a bittersweet episode. It is the beginning of a new One word, Go! Show in that we are now officially recording in the same room! Long gone are the days of choppy audio and lost connections. At the same time, it's the end of an era as Breanne steps down as a main host. We will miss Breanne with all of our hearts, and look forward to her occasional appearances in the future. She's been a host on the podcast since the beginning, and will always have a place here. Good luck with everything you do in the future, Cinder Mistress. Loooove yoooou! ♥
—
Submit your word! – Onewordgoshow.com
Merchandise – Onewordgo.storenvy.com
Voicemail Line – 206-337-5302
Twitter – Twitter.com/onewordgo
Facebook – Facebook.com/onewordgo
[ssba]