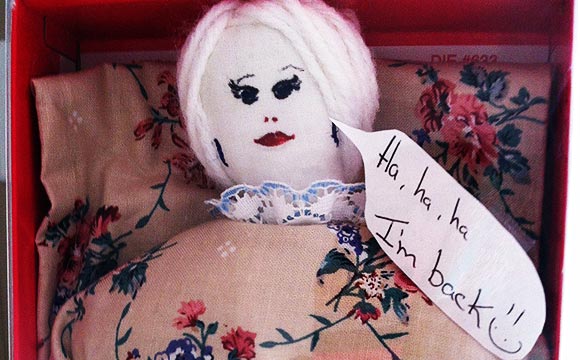 Today's word is "prank", submitted by Morgan! Mat terrifies his mother with a giraffe, Mitch solves the case of the missing desks, Fish tells the story of the undying doll, and Dan makes dreams come true. Leave a comment below and tell us about a time you played a prank on somebody, or a time when somebody pranked you! We may read your story on next week's show!
Podcast: Play in new window | Download (Duration: 29:00 — 20.3MB)
Subscribe: Google Podcasts | Spotify | TuneIn | RSS
The song at the end of the show is called Shapeshifter by Steel Train!
Check out Quadradius right now! It's like checkers… on crack!
—
Submit your word! – Onewordgoshow.com
Merchandise – Onewordgo.storenvy.com
Voicemail Line – 206-337-5302
Twitter – Twitter.com/onewordgo
Facebook – Facebook.com/onewordgo
[ssba]