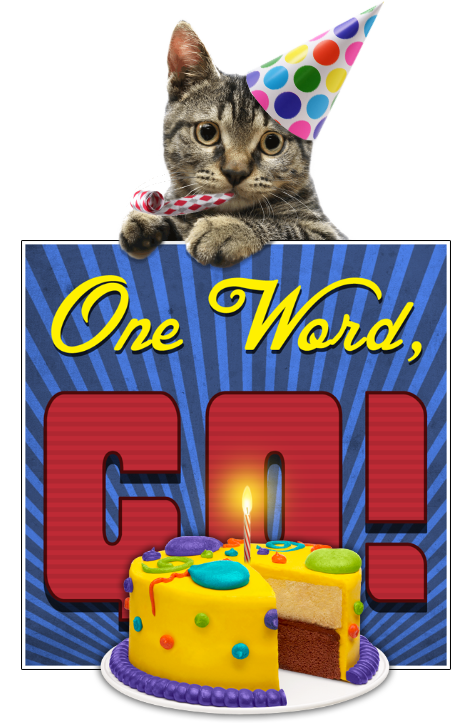 Today is not only the 50th episode, but also the One Word, Go! Show's first birthday! We had to do something special to mark the occasion, so we picked the most popular word we've ever received. That's right… Today's word is "cats"!
We've received this one word topic suggestion at least 20 times now! Well, the time has come. Get ready to hear all kinds of stories about flaming cats, flying cats, peanut butter cats, farting cats, long cats, escaping cats, lost cats, and of course, plenty of pussy puns. Don't forget to call into the voicemail line at 206-337-5302 or leave a comment below with your cat stories!
Podcast: Play in new window | Download (Duration: 1:26:59 — 60.1MB)
Subscribe: Google Podcasts | Spotify | TuneIn | RSS
The song at the end of the show is from The Cat Came Back by The Laurie Berkner Band!
—
The One Word, Go! Show is a proud affiliate of The Webcast Beacon Network!
Submit your word! – Onewordgoshow.com
Merchandise – Onewordgo.storenvy.com
Voicemail Line – 206-337-5302
Twitter – Twitter.com/onewordgo
Facebook – Facebook.com/onewordgo

[ssba]