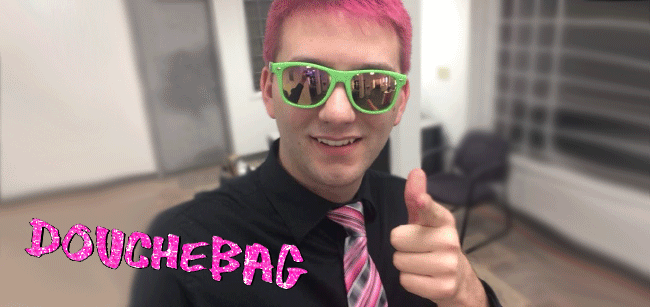 This week's word is "Douchebag", sent to us by Ally!
On today's show, Fish is denied a milkshake, Andrew and his hooker track down a fur hat, Dan does good things to counter the bad, and Mat attempts to order pizza from Satan! Happy new year!
Podcast: Play in new window | Download
Subscribe: Apple Podcasts | Google Podcasts | Spotify | TuneIn | RSS
Next week's word is FINALLY "roommate", so get your stories into us by leaving a comment below, sending us an email to podcast@onewordgoshow.com, or calling into the voicemail line at 206-337-5302!
The song at the end of today's show is It Hurts To Say Goodbye by Walter Wanderley!
—
The One Word, Go! Show is a proud affiliate of The Webcast Beacon Network!
Submit your word! – Onewordgoshow.com
Merchandise – Onewordgo.storenvy.com
Voicemail Line – 206-337-5302
Twitter – Twitter.com/onewordgo
Facebook – Facebook.com/onewordgo