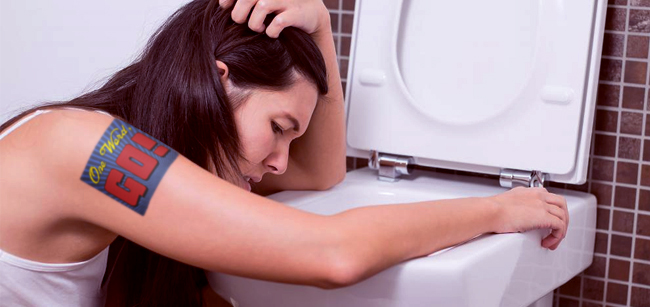 This week's word is "Hangover", sent to us by Jmac!
On today's show, Breanne gives her top hangover tips, Fish takes a bath in mustard, Dan's genitals look like a majestic eagle, Mat listens to bar patrons sing intentional karaoke, and Andrew has a tattoo of one of the other hosts that stretches from his inner thigh to his neck.
Podcast: Play in new window | Download (Duration: 1:03:30 — 58.5MB)
Subscribe: Google Podcasts | Spotify | TuneIn | RSS
Huge thanks to Jonas Polsky from The Jokes For Today podcast for playing the Support Group guy at the top of today's show! He nailed that role.
Next week's word is "procrastinate", so get your stories into us by leaving a comment below, calling in to the voicemail line at 1-844-OWG-SHOW (1-844-694-7469), sending us an email to podcast@onewordgoshow.com, or posting in the Facebook group!
Save 25% on One Word, Go! stuff by using coupon code: "shitpigeon" in the One Word, Go! Shop!
The song at the end of today's show is called
Hangover
 by Max Webster!
—
Submit your word! – Onewordgoshow.com
Merchandise – Onewordgo.storenvy.com
Voicemail Line – 1-844-OWG-SHOW // (1-844-694-7469)
Twitter – Twitter.com/onewordgo
Facebook – Facebook.com/onewordgo
The One Word, Go! Show is an affiliate of The Webcast Beacon Network
[ssba]