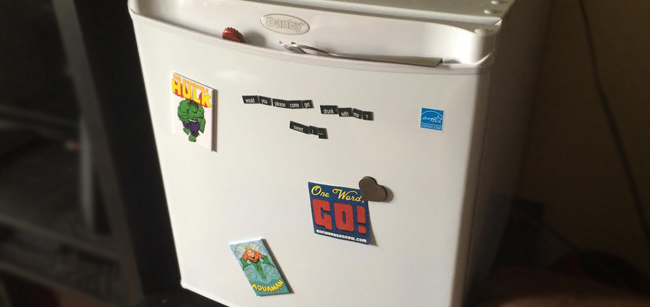 Before we record an episode of the show, we typically do a "soundcheck". This often results in some ridiculous banter that, while hilarious, doesn't have a place in a particular episode. As such, these little snippets of comedy never see the light of day. Sometimes, however, we remember to save particularly funny soundchecks, and upload them as "extras".
Today's extra showcases how we can masterfully take one subject and twist the conversation until we land somewhere else entirely. In just under four minutes, we go from mini-fridges, to crying, to The Grinch Who Stole Christmas, to ghosts, to murderers, to screenplays, to starting a band. Enjoy.
Podcast: Play in new window | Download (Duration: 3:41 — 3.8MB)
Subscribe: Google Podcasts | Spotify | TuneIn | RSS
—
Submit your word! – Onewordgoshow.com
Merchandise – Onewordgo.storenvy.com
Voicemail Line – 1-844-OWG-SHOW // (1-844-694-7469)
Twitter – Twitter.com/onewordgo
Facebook – Facebook.com/onewordgo
The One Word, Go! Show is a proud affiliate of The Webcast Beacon Network!

[ssba]