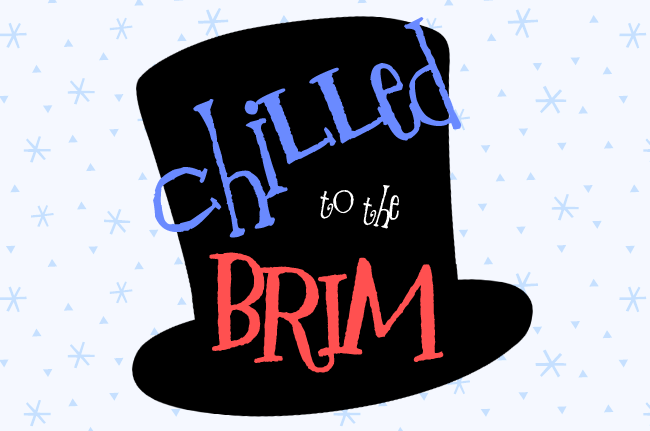 The One Word, Go! Show continues their yearly tradition of Christmas shenanigans with Chilled to the Brim! Mat, Dan, Andrew and Mélissa come into possession of a magical top hat with the ability to breathe life into whatever head it rests upon. Let's just hope it doesn't end up on the wrong head…
Podcast: Play in new window | Download (Duration: 19:49 — 45.4MB)
Subscribe: Google Podcasts | Spotify | TuneIn | RSS
You can listen to last year's Christmas special, The New Claus, by clicking here!
A huge thanks to everyone who participated in making Chilled to the Brim possible:
Mat Torchia
– Writer, "Mat", "Clausdroid", "Phone Elf"
Jason Torchia
– Writer, "Twinklenose",  "Newscaster", "Mall Employee"
Dan Loree
– "Dan"
Andrew Sturgess
– "Andrew"
Mélissa C.
– "Mélissa"
Meghan T.
– Writer, "Fred the Snowman"
Kristian T.
– "Little Boy"
Shelley T.
– "Mom"
If I forgot to name you, I am sincerely sorry!
Let me know, so I can correct that ASAP.
—
Submit your word! – Onewordgoshow.com
Merchandise – Onewordgo.storenvy.com
Voicemail Line – 1-844-OWG-SHOW // (1-844-694-7469)
Twitter – Twitter.com/onewordgo
Facebook – Facebook.com/groups/onewordgo
The One Word, Go! Show is an affiliate of The Webcast Beacon Network
[ssba]