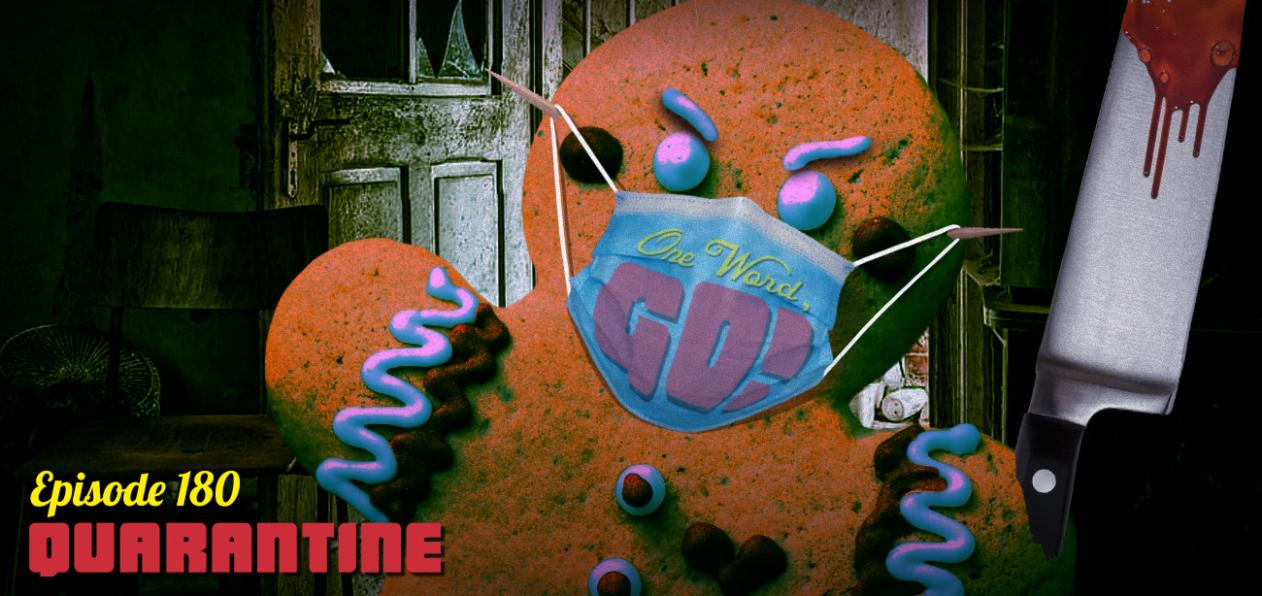 Today's word is "quarantine" sent to us by China!
This week, Mat stays loyal to his idea about zombie gingerbread men, Dan learns about pangolins, Andrew hits the reset button on his love life and career, and Jason fills a well-worn seat with his pretty face.
Podcast: Play in new window | Download
Subscribe: Apple Podcasts | Google Podcasts | Spotify | TuneIn | RSS
The song at the end of today's episode is called "Quarantine" by Mat Best and Tim Montana!
—
Website – Onewordgoshow.com
Submit your word! – Onewordgoshow.com/submit
Patreon – Patreon.com/onewordgo
Voicemail Line – 1-844-OWG-SHOW // (1-844-694-7469)
Twitter – Twitter.com/onewordgo
Facebook – Facebook.com/groups/onewordgo