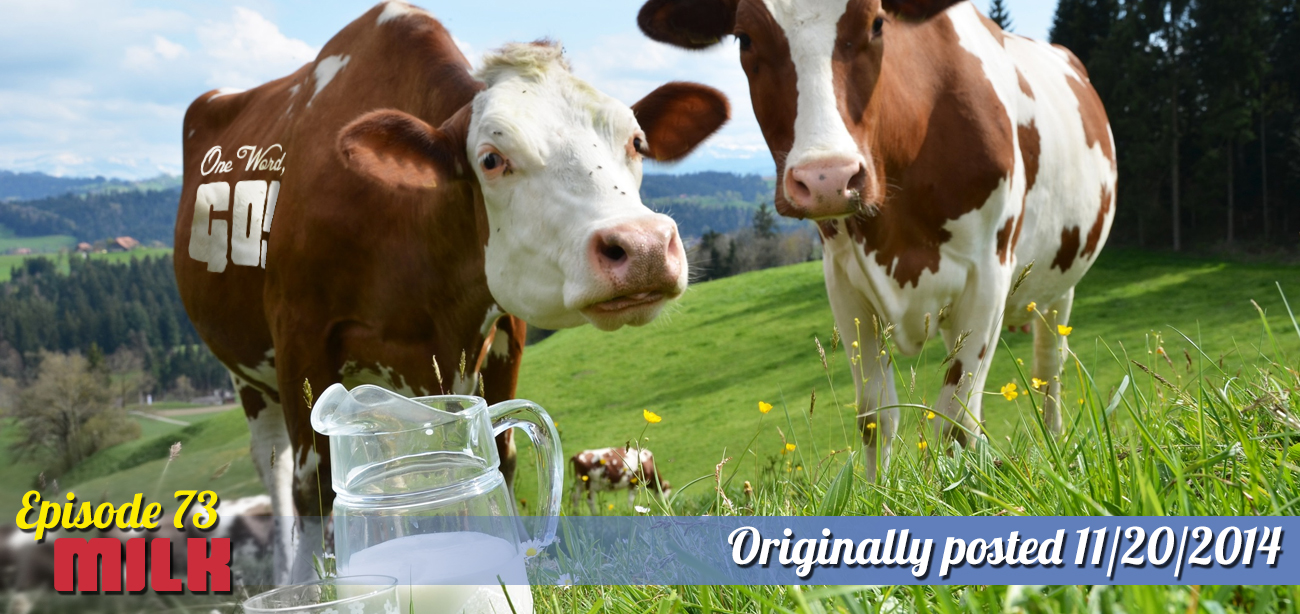 There was no episode posted on Thursday! Sorry! Mat's been busy coordinating finally moving from his Mom's house, so time has been tight. In the meantime, we thought we'd post a classic episode of the show from back in 2014. Enjoy!
Episode 133: "Suspicious" will be up this Thursday, so look forward to it!
Podcast: Play in new window | Download (Duration: 1:12:53 — 66.8MB)
Subscribe: Google Podcasts | Spotify | TuneIn | RSS
From the original post on November 20, 2014:
This week's word is "Milk", sent to us by George!
On today's show, Fish tells a story that starts with a cattle's birth and ends with the first time she ever played a Mario game, Dan demonstrates what a distressed cow sounds like, Andrew's claims he's too good for Mac and Cheese, and Mat tries to be a good friend by eating clumpy dairy products.
—
Website – Onewordgoshow.com
Submit your word! – Onewordgoshow.com/submit
Merchandise – Onewordgo.storenvy.com
Voicemail Line – 1-844-OWG-SHOW // (1-844-694-7469)
Twitter – Twitter.com/onewordgo
Facebook – Facebook.com/groups/onewordgo
[ssba]